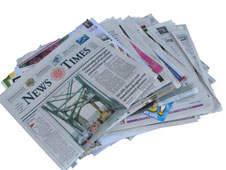 Daily FSBO Leads

"For Sale by Owner" Leads

Emailed to you daily,

along with Database access.
NO SETUP FEES!
The same day thousands of FSBO classified ads are published in newspapers, magazines,
and other public sources is the same day we collect, scrub
and email you FSBO leads.


Real Estate, FSBO Sellers need you -- Click here
Lenders, More loan closes begin with FSBO Leads -- Click here
Title Professionals, More business from your network -- Click here

Each Lead:




Checked with U.S. Do Not Call Registry

Reverse Phone Number lookup

Newspaper sources identified

Same day delivery

No Repeat Ads

No Setup Fees
The Inman News referred to the founders as;
"The Lennon and McCartney of online lead generation".


Real Estate Leads
FSBO leads for Real Estate Agents and Brokers.




Mortgage Leads
Faster FSBO lists for
Lenders and Brokers.




Title Leads
Comprehensive FSBO
leads for Title Professionals.




Classified Ads
Millions of classified ads into
For Sale by Owner leads.




News

Visit our sister company ByOwnerDAILY at the National Association of Realtors annual conference in New Orleans (NARdiGRAS)




Inman Innovator Award Finalist
(Inman subscription required)